Day tour:
Elephant interaction, Monkey sanctuary, or Cheetah and wildlife rehabilitation
with
Hartbeespoort &amp Magaliesberg mountains
CONTACT US NOW!
Full day - tours around Pretoria (Tshwane) to Hartbeespoort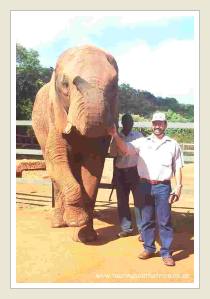 Hartbeespoort is the nature, wildlife and adventure mecca west of Pretoria, where the people of Johannesburg and Pretoria flock to in great numbers over weekends. Come see for yourself why it has become one of the main attractions near these two Gauteng cities!

Departs Daily
Early Departure, Time given upon Reservation.


(8 hrs) Enjoy the day out to the beautiful Hartbeespoort and surrounds. On a guided tour of the area, we visit the Elephant Sanctuary for an interactive experience with the elephants, learning about their habits, anatomy, brushing, touching, feeding and walking with them. These great creatures of the African bush will let you experience their world in a unique and never to be forgotten way.

Alternatively, the visit to the Elephant Sanctuary may be replaced with visiting the Monkey Sanctuary, or
the De Wildt Cheetah and wildlife rehabilitation centre.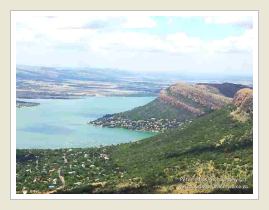 We drive over the Hartbeespoort Dam, a man-made lake built in the 1920's, through the historical Schoemansville, on to the new Cable way for a memorable trip up the Magalies Mountains, to overlook the area in a 360 degrees view. This is the newly re-opened cable way closest to Gauteng, competing in exhiration with Cape Town's cable way up the mountain.. From the top of the mountain you follow the neatly laid out path with many informative plaques as you look out over the surrounding mountains, valleys and lake. Enjoy a drink at the summit.

Have lunch at the summit restaurant, or Tan'Malie's for traditional South African cuisine.

We return in the afternoon.

Price Per Person : On request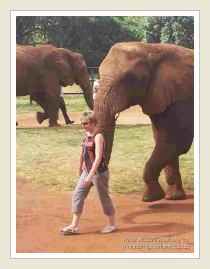 Please feel free to contact us if you are interested in this package, or if you would like us to tailer make a tour package for you.

Join us on an outing to the beautifaul Hartbeespoort area, the big cities' recreation mecca.
CONTACT US NOW!